Injection Moulds and Blow Moulds
Our company has many years of experience in the fields of injection moulds and blow moulds production. Since the very beginning of our work this has been a main activity.
We continue to develop this activity also at present. The experience gathered by our experts in this field and the large number of developed moulds guarantee that we shall produce reliably this type of tools.
ITOM OOD designs and develops a broad range of injection moulds that are necessary as tools in various industries – from basic plastic products for the food industry, chemical and cosmetics industry to various technical details applicable in the electro-chemical industry, automobile production and other types of technical industries.
We can produce single tools and also multi-component projects (i.e. several tools at the same time).
The production stages include design of the  article and project the injection mould with one or several cavities; fast development of the pilot  mould (test mould with 1 cavity can be realized); fast realization of the final injection mould with small or large volume of production; producing  of spare units or interchangeable inserts; testing of the completed mould and production of samples.
After the client's approval the tool will be finished and it can be delivered to the desired destination.
In our workshop for production of plastic details we have the potential to produce plastic details with small or large volumes, depending on the desired production program.
We do not compromise the quality of the developed injection moulds. We use of high-quality steel for tool production, standardized elements and most importantly, we do not compromise in relation to the production technology and precision regarding each component  in our moulds.
We observe all requirements in order to guarantee the long life to our tools. A warranty for our products can be given. Here you can see some of the characteristics of injection moulds we produce: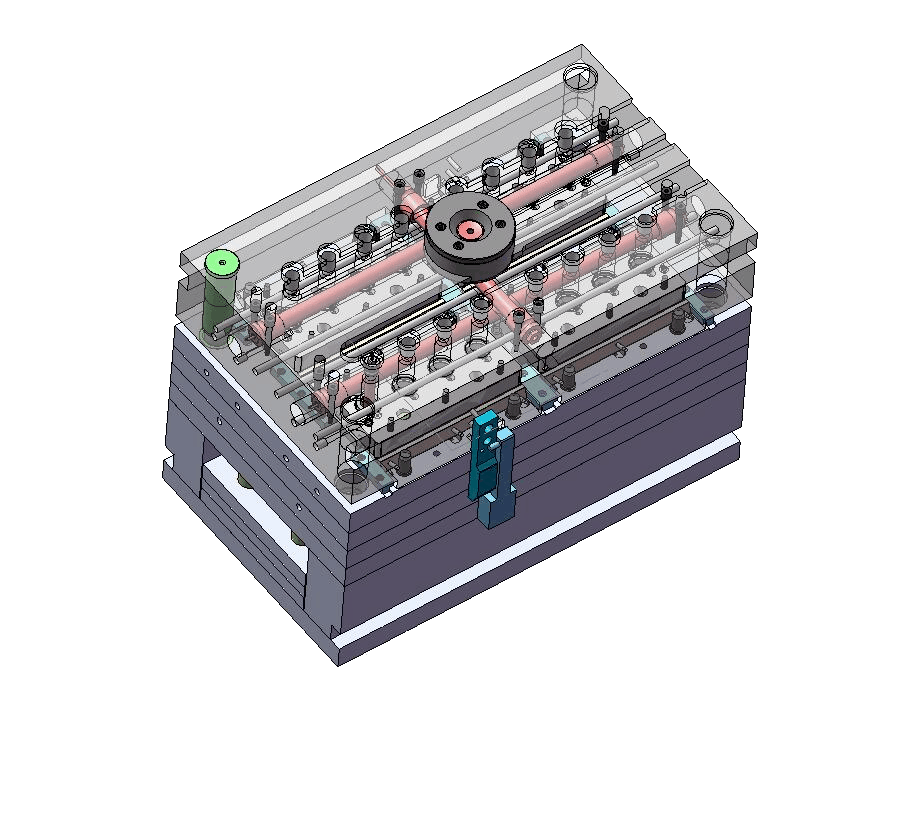 Some of the other main products we develop are the blow moulds. Since the very beginning – when our company started its operation these tools became a part of our production program. Therefore, we believe we have rich experience in the development of these moulds.
Blow moulding method is used for the production of hollow plastic parts in the market. Most often we have production of hollow vessels made by polyethylene – milk bottles, shampoo bottles, jars, watering pots, containers, hollow industrial parts; containers for hazardous cargo, etc.
We have a large number of developed blast moulds for bottles and containers with different volumes – 1, 2, 3, 4, 5 and 10 litres. A single unit can be produced in advance –as a samples an actual model of the product by the  method of 3D printing. This allows our customers to see a sample before the tools are manufactured.